The Hôtel de Jerphanion Cambacérès is an 18th century private mansion located in the historic heart of the town of Le Puy en Velay, an area protected by UNESCO. The construction of this very beautiful southern-style residence, now partly listed, began in 1706 under the direction of an architect probably from Aix, which explains its volumes and construction techniques very different from those employed at the same time in the region.
It was Jean de Jerphanion, Syndic du Velay who decided to build it on the foundations of two older houses. But it was his wife, Anne de Cambacérès, a native of the South, that would have returned the choice of the architect.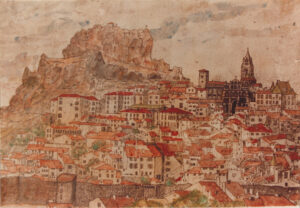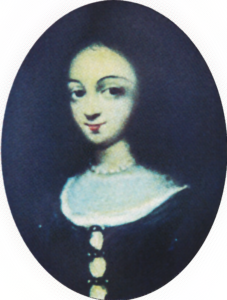 Five generations of Jerphanions will serve as Syndic. The hotel was both their home and their office: the entire ground floor was devoted to this function.
Around 1800, the house was sold to Gabriel-François-Louis de Becdelièvre, retired hunter colonel. His son, François-Gabriel-Philippe-Narcisse, Viscount of Becdelièvre, scholar and painter, was one of the founders of the Puy museum (Crozatier museum) and was to become its first director.
Shortly after his death, in 1860, the hotel was bought by the Comte de Chaulne, former secretary of the French Embassy in Russia. The house remained in the possession of his family, the Fages de Chaulne, for forty years, before being sold in 1901 to the Hospices du Velay.
A radiology department, a delivery room and staff accommodation are located in the apartments. But this function as an annex to the Hôtel Dieu would only last twenty years. The house will ultimately be abandoned for more than fifty years.
It was in 1975, when it was threatened with ruin that it was acquired by the sculptor Philippe Kaeppelin. Seduced by its proportions, he restored it and turned it into an "artists' house". From 1988, his son Dominique and his wife Brehed, in turn settled in Le Puy and also artists, have largely participated in its development.
The decor of the house is full of poetry, populated by imaginary birds and numerous works. The house is quite exceptional, one of the most beautiful in Le Puy, with its multiple and fascinating history.